Current Location: Home >> Qiuyue Pear - Varieties of Japanese Pears
Qiuyue Pear - Varieties of Japanese Pears
Qiuyue Pear is a hybrid pear variety introduced from Japan. It is resistant to storage and has no odor after long-term storage. It is characterized by juicy sweetness and high yield.
The fruit trees grow strong, the tree poses more open, the annual branches are taupe, the branches are thick, and the leaves are oval or oblong. The young shoots have strong growth potential, low germination rate, high branching ability, easy formation of short fruit branches, and annual buds can form buds.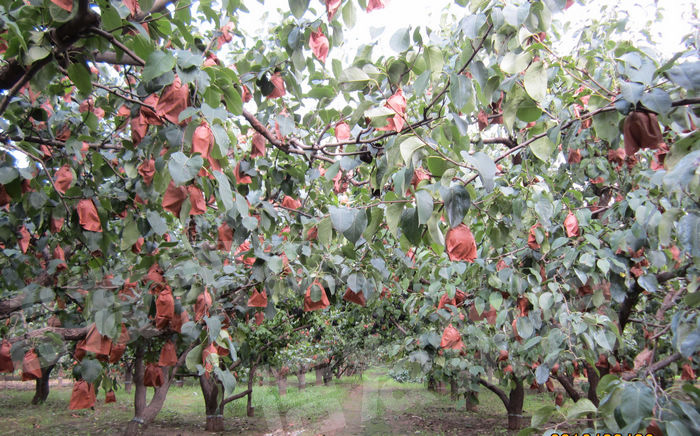 Chinese name Qiuyue pear, the fruit is slightly flat, the fruit shape is correct, the fruit shoulder is flat, and the fruit shape index is 0.6. The non-bagged fruit peel is slightly brownish brown, which turns yellow brown after storage and looks very beautiful. The flesh is milky white, the core is small, and the edible rate is over 95%. The meat is crispy, the juice is sweet and sweet, the fragrance is refreshing, the stone cells are very few, and the average fruit weight is 400-500 grams, and the maximum is about 1000 grams.
[ Source:信发果品 - 07 January 2020 ]
【 Tags:
Qiuyue Pear
Chinese pear
】
Previous: [video] 2019 Fruit Farm Aerial Video
Next: Edible taboos of Qiuyue pear